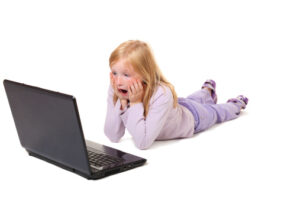 Post written by Ron Cook
PORNOGRAPHY
Is Pornography Really a Problem for Kids?
Consider these statistics:

The internet has surpassed TV as the media of choice for kids.
NBC recently reported that 50% of access to the internet is now on mobile devices.
43% of the internet is pornographic.
90% of 8-16 year olds have viewed pornography.
The average age of exposure to internet pornography is age 11.
The U.S. Department of Education reports that 27% of 4-6 year olds are on the internet and 35% of those will go to pornographic websites.
The adult film industry reports that 20-30% of its online traffic is from children.
89% of youth admit to receiving sexual solicitation in chat rooms.[1]
How Should Parents Respond?
Take the initiative.

Communicate openly with your child or teen.
Studies have shown that teens who avoid sexual activity have a high level of connection with their parent(s).
Studies have also shown that parental relationships are more powerful than hormones.[1]

Gain knowledge.

"It is not good to have zeal without knowledge. Nor to be hasty and miss the way." (Proverbs 19:2, NIV)

Model truth.

Many parents are appalled when they find that their teen has been accessing pornography on the internet yet fail to recognize their own contribution to the problem.
"Finally, brothers, whatever is true, whatever is honorable, whatever is just, whatever is pure, whatever is lovely, whatever is commendable, if there is any excellence, if there is anything worthy of praise, think about these things. What you have learned and received and heard and seen in me—practice these things, and the God of peace will be with you." (Philippians 4:8-9)

Teach in the context of relationship.

Realistically examine the relationship that you have with your child or teen. Many parents do not have an accurate understanding of the relationship they have with their kids. If you overestimate the closeness you have with them, they will view you as a hypocrite and will not listen to you.

No question is off limits.

If you child or teen perceives that you are unwilling to answer their questions, they WILL ASK SOMEONE ELSE! Wouldn't you rather they get an answer from you—even if it makes you uncomfortable.

Start young.

Reread the statistics above. With the average age of exposure to pornography currently at age 11, and many 4-6 year olds also being exposed, you must start building a relationship of openness and honesty with your children at very young ages.
"Train up a child in the way he should go; even when he is old he will not depart from it." (Proverbs 22:6)
As human society continues to evolve, so do the challenges of "training up our children in the way they should go." The internet and social media have ushered in a new era of educational and relational opportunities. These new tools, like most things, can be used to honor God or to sin against him. Parents now face the challenge of teaching their children to use these new tools in responsible and God-honoring ways. As you seek to guide your children and teenagers to use these tools, I encourage you read and apply God's Word to every situation. The truth of the Bible is timeless. And remember, you DO NOT have to walk this road alone.